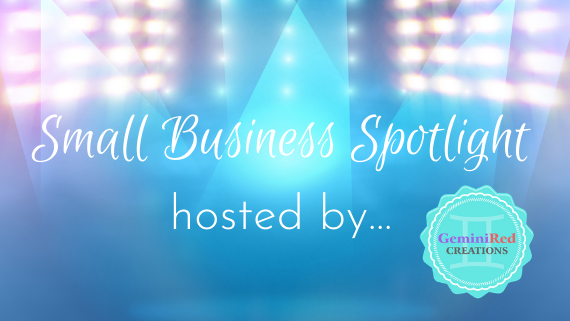 The Sunday Spotlight is so fun!  I love learning about businesses that I admire, and who I purchase from.  I'm going to change it up a little bit and host it every other Sunday.  First, I will be making the change because there aren't enough hours in the day to get everything done that I'd like to. Second, I need to gather info on more companies to ensure I have everything prepared and ready for all my wonderful readers. Third, if we host a giveaway it may be nice to allow it to go on for more than 1 week (it will be at the vendor's discretion).
Here are a couple companies I will be spotlighting in the future:
You won't want to miss these upcoming features.  These great small businesses are up to some wonderful things!!
---
And just in case you've missed previous features – be sure to check out the great companies who have already been in the spotlight!
April 14, 2013 – LEAP Boutique
April 7, 2013 – Stampin' Up (with Brain)
March 17, 2013 – Circle of Love Wreaths and Crafts
March 10, 2013 – Photobooth Planet
March 3, 2013 – Jennifer's Jewels
February 17, 2013 – Print My
February 10, 2013 – GeminiRed Creations
February 3, 2013 – The Southern Charm Co. **you don't want to miss what The Southern Charm Co. has been up to.  Lacy has added photography to her offerings and the work she does is terrific!
---
If you want your business to be in the Spotlight, please complete the Sunday Spotlight Form.