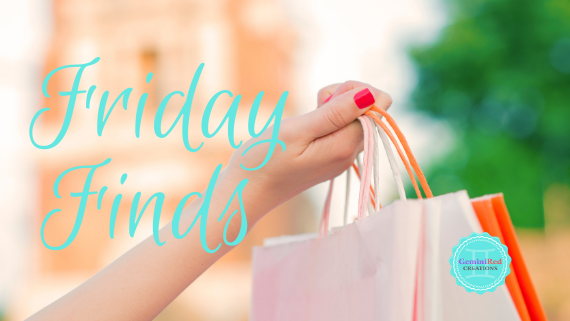 The other day I shared with you some great "review" deals on purchases through Amazon.  Today I will share some other "finds" I've seen.
Are you looking for the perfect accessory? Look no further than Stella & Dot. From wallets and necklaces to clutches and charms, Stella & Dot has you covered for all your accessory needs. Check out their latest Fall Collection, as seen on blogger Jacey Duprie. Shop Stella & Dot jewelry today!
---
DaySpring has launched a new website that includes great current & upcoming deals!
Flash Sale on DaySpring's JOYN Faith, Hope & Love collection, featuring $10 shoulder bags and wallets, and $20 clutches and handbags. These items were handcrafted by artisans in northern India. Free shipping on all orders $50 or more.
The BIG Back-to-School Sale is currently underway. Shop back-to-school items and get 20% off plus free shipping with code BTSFREE at checkout. Sale ends this Sunday, August 16.
Celebrate your friendships with 20% off all Friendships on Purpose items. Be sure to type in FRIENDS20 at checkout. Offer available through Tuesday, August 18.
Get $10 off new Caregiver Organizers! These new items take an inspirational approach to help relieve the organizational stress involved with caring for someone who is going through a difficult time. Starting this Saturday, you can use code CARES at checkout for your $10 coupon.
---
In case you missed it in a previous Friday Finds – for my sewing readers out there – I sell designer brand fabric which I cut directly from the bolt? And, the good news for you is I sell it at prices lower than most online fabric shops and local quilt shops!  My selection isn't as big as a quilt shop (yet), but one day I hope to have a shop of my own. Until then you can shop right here on GeminiRed Creations website!
---
Don't forget to use Ebates to earn cash back applicable purchases!
Do you have a great deal I should know about?
This post contains affiliate links, and I may be compensated for any purchases made via that link. GeminiRed Creations 
disclosure policy
.