Recently I signed up with a few companies that provide you with the opportunity to purchase items through Amazon for a reduced price in exchange for an honest and unbiased product review. I shop with Amazon anyway, so why not get items I might usually buy – at a discount!
I found out about this through a fellow blogger friend – Sadie, over at Slap Dash Mom. She wrote a really great post not too long ago about how you can become a product reviewer without even having a blog!
Until you decide to take the leap and sign up  yourself…let me provide you with my Amazon Deals…A Week in Review of all the things I have recently received and a breakdown of what the value and retail value are per item versus what I actually paid.  And, having Amazon Prime makes this deal even better!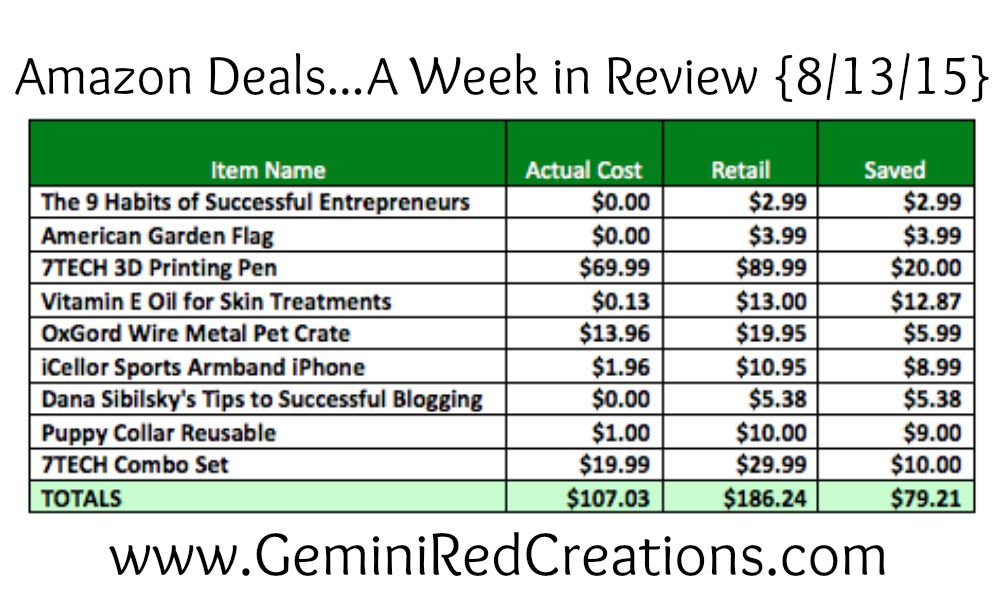 I will start by saying that my "savings" are not nearly as high as some other people I know who also conduct reviews like this, but it's still a decent savings all things considered. I purchased 2 items* that had a high cost to me compared to many other items, but due to research I had done previously on these items, and the fact I wanted to buy them as a gift for someone, the price was worth it to me! When I first looked at the 3D pens I never found one under $150.00 so spending $69.99 was well worth it to me (a full review of the pen is coming next month). The retail value I listed is what the Amazon seller had the item listed for.  In some cases that might be relatively close to other places you might find on the web, and in other cases it was quite a bit lower than other retail places. What I'm saying is – "savings" is not an exact science as some people might use a different calculation. Do what makes you feel better about how much you actually spend.  😆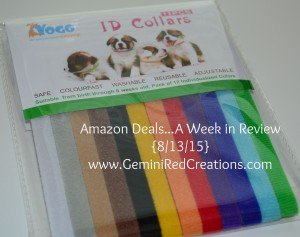 As I mentioned above, having Prime makes the deal that much better.  In some cases, if you don't have Prime you may not think the deal is worth it. Sign up now if you don't have Prime. One of my favorite things besides the quick and free shipping is Amazon Music that I can listen to via an app on my iPhone.
So…are you ready to starting reviewing products on Amazon, and getting some of the items you would buy anyway, for a deal!?

This post contains affiliate links, and I may be compensated for any purchases made via that link. GeminiRed Creations 
disclosure policy
.