Pineapple √
Cotton Candy √
I mean really – pineapple and cotton candy – how can you go wrong?  If you are looking for a new signature drink for your Girls Night activities you need this Pineapple Cotton Candy Drink recipe! Quite a while ago I shared my Cotton Candy Cosmo recipe (stolen from a restaurant) – perhaps you can tell that I have a thing for Cotton Candy. It brings out the kid in me…what can I say?
If you are anything like me, and you love cotton candy – this recipe is right up your alley! Look how fresh and delicious it looks – and if you are not an alcohol drinker you can make a wonderful virgin drink and it will be equally as yummy!  I bet you could also try it with vodka  – especially the cotton candy vodka. Give it a try and be adventurous!
And, speaking of being adventurous – if you want to go all out you could make fresh cotton candy with this Candy Cotton Candy Maker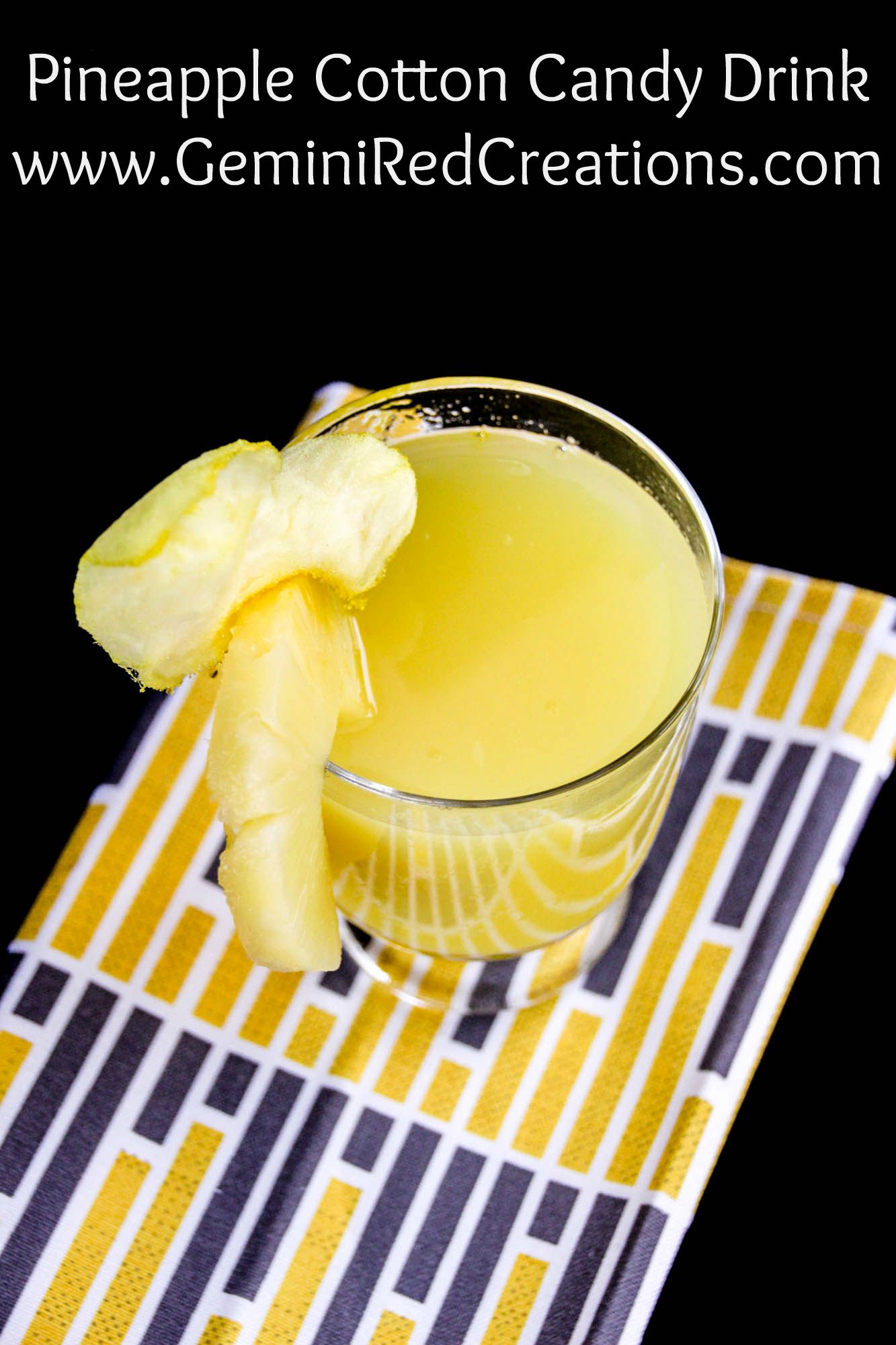 Ingredients:
5 Ounces of Pineapple Juice
1.5 Ounces of Gin
1.0 of Pina Colada Mix
Pineapple Slices
Tuft of Yellow Cotton Candy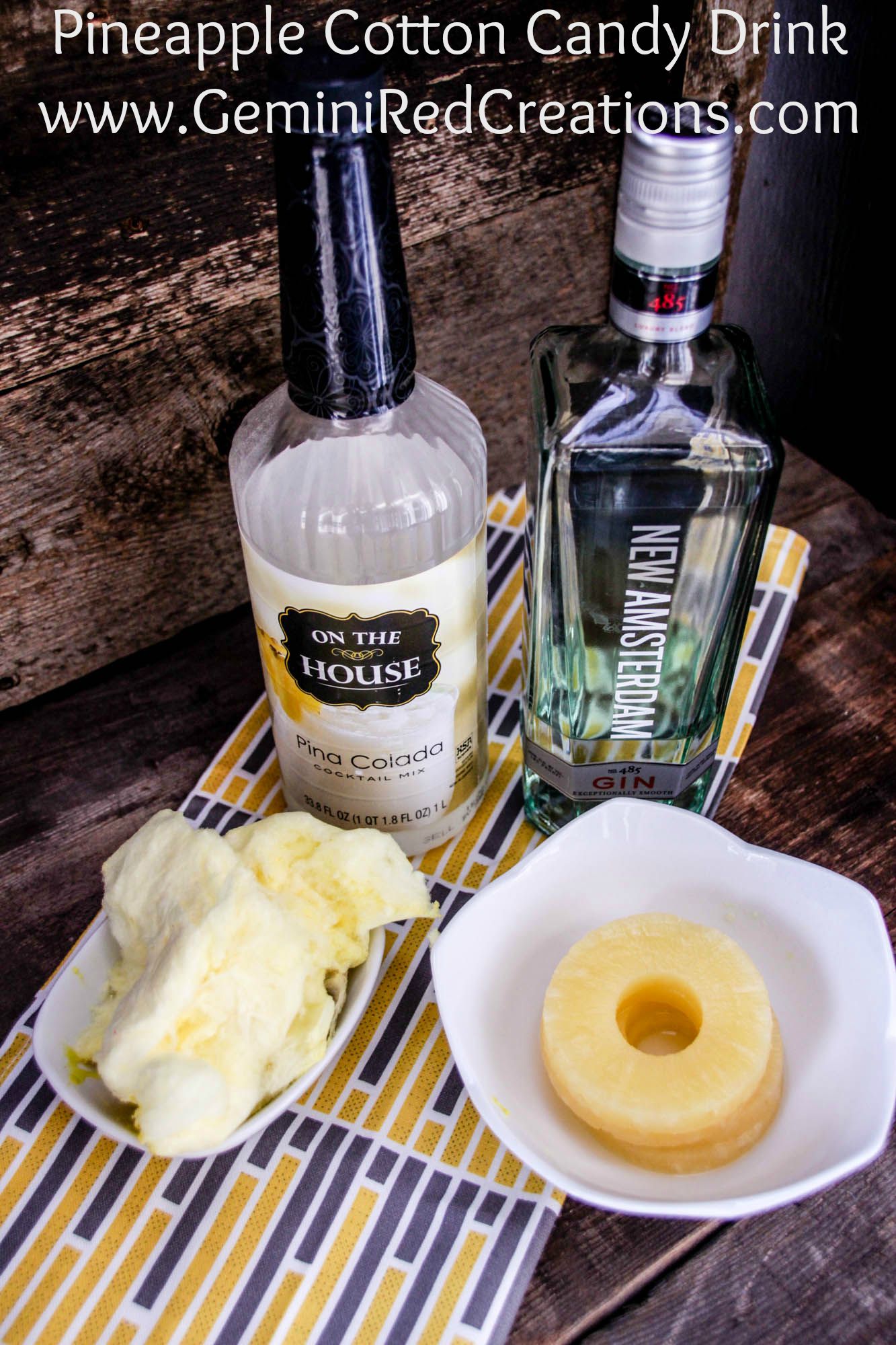 Directions:
1. Pour chilled pineapple juice in a glass
2. Add good quality gin
3. Stir in Pina Colada Mix
4. Garnish with a slice of pineapple and yellow cotton candy.
5. Serve in a frosty glass & enjoy!
Shake in a Martini shaker with ice and pour into a frosted glass.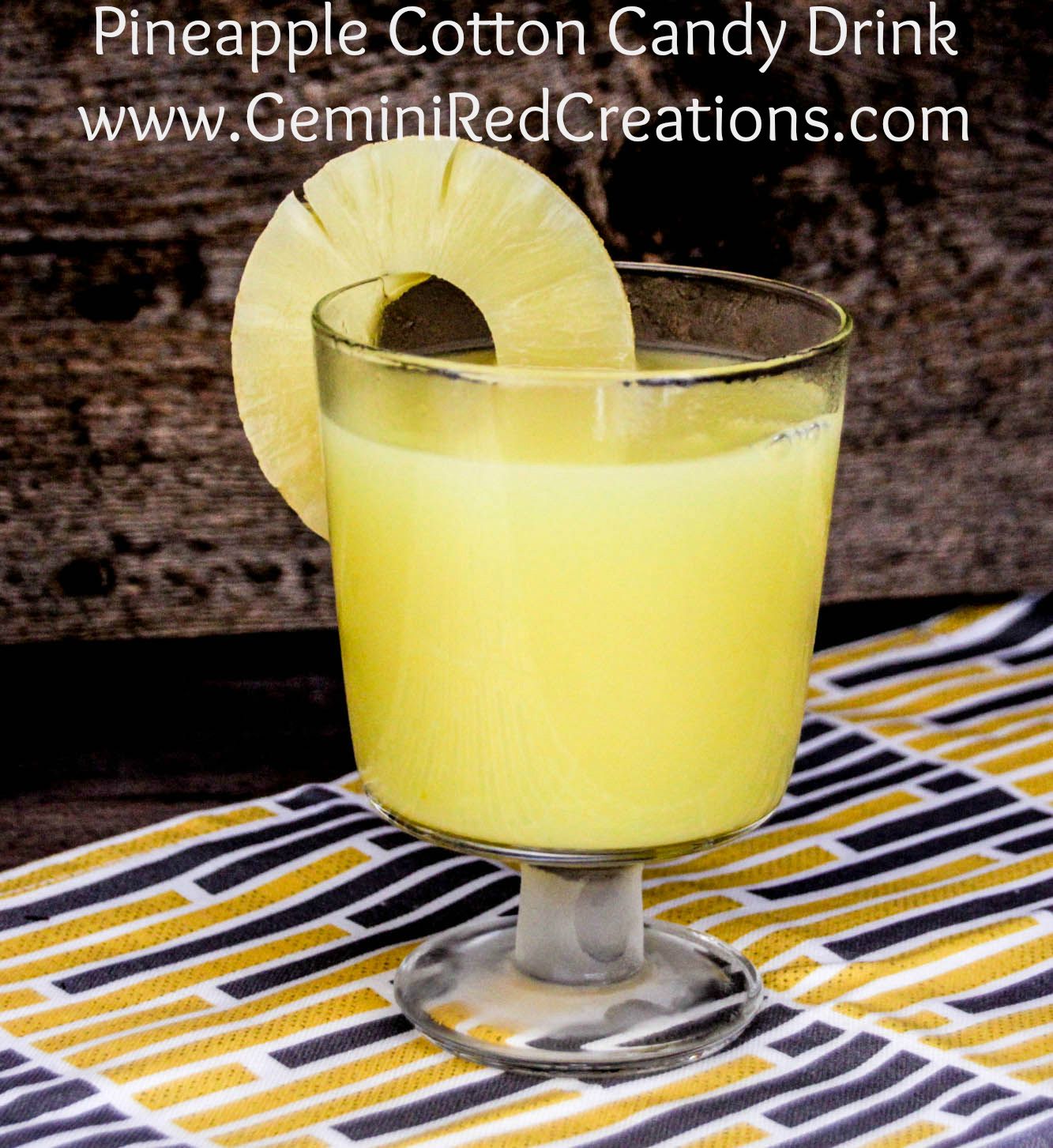 Are you ready for girl's night with your friends? Whip up some drinks, make some funnel cake, pop in a movie…enjoy!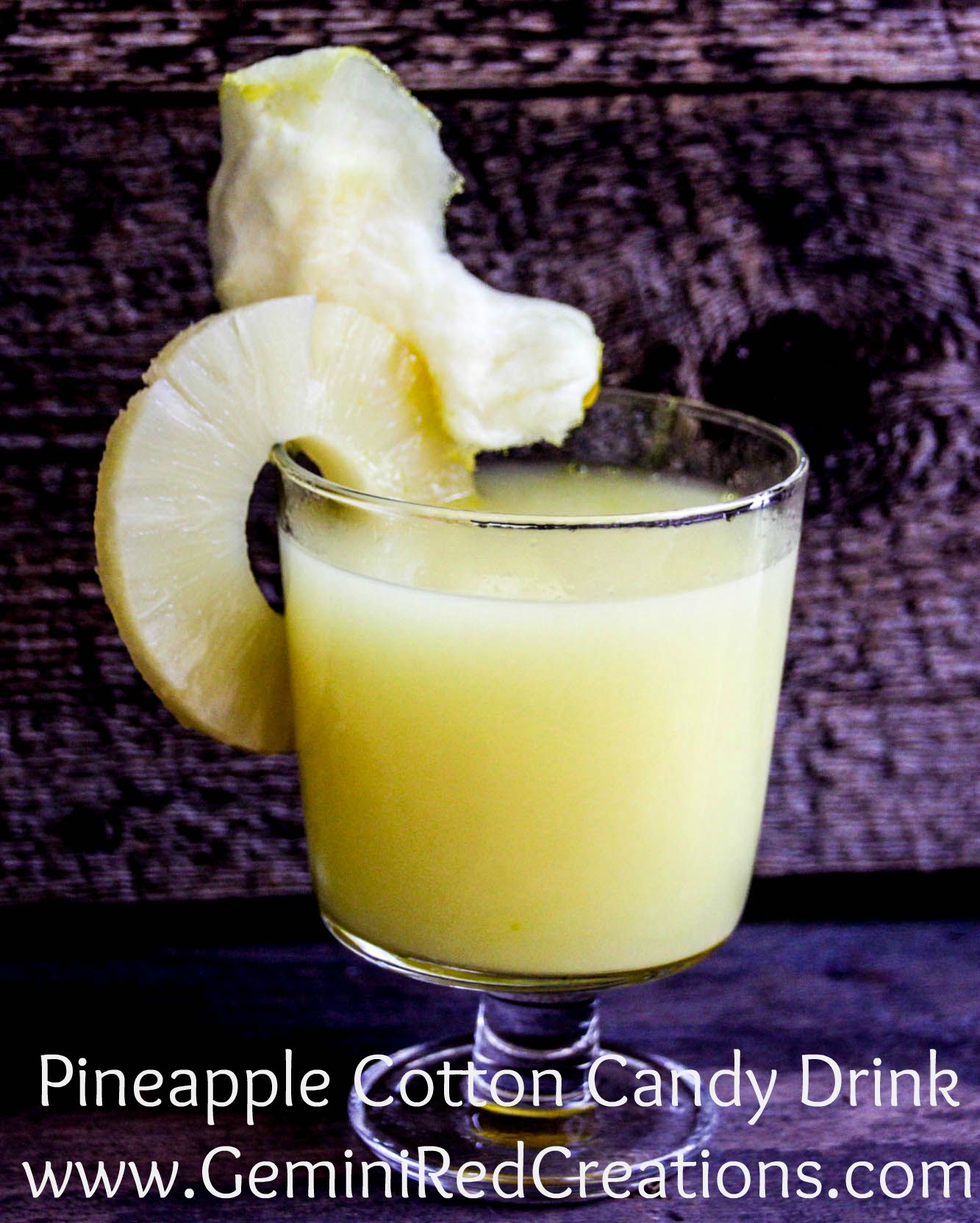 Will this be your new signature drink?  Will you be sharing this recipe with all of your friends?  Be sure to let me know what you think if you try it.
This post contains affiliate links, and I may be compensated for any purchases made via that link. GeminiRed Creations 
disclosure policy
.