To kick off my birth month I thought we should have a party! In honor of my birthday I want to give three of YOU a present!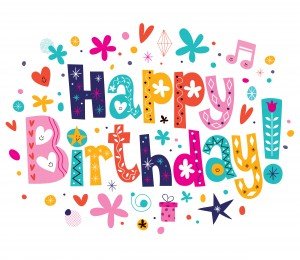 Last year Hallmark launched these adorable Itty Bitty plush "toys" that kids of all ages have fallen in love with! People have been enjoying taking them along on trips to document where they have been – like Flat Stanley only better!
By-the-way…if you just so happen to read this blog post between the 1st and 4th of May (May the Fourth be with You) – hop on over to Twitter and take part in the Hallmark Itty Bitty Star Wars giveaway. It's going to be HUGE! You can find out more on Hallmark.
These Itty Bittys are perfect for your Itty Bitty to carry around as their new best friend! Enter to win and I will award 3 people 1 of the 3 Itty Bittys I have available – choose from Elsa, Wonder Woman or Spiderman!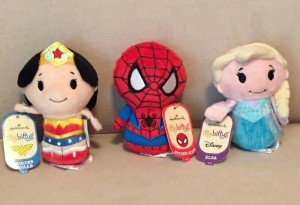 Tell me which one you'd like to win and why?  Are you keeping it for yourself or giving it to someone else?

Enter to win by using the Rafflecopter widget below.  Let me know which Itty Bitt you would like to win – I will select 3 winners and Itty Bittys will be awarded in order winner is selected.  You are not guaranteed the one you mention in the blog post comment below.