1/19/13 – auction is closed and $5,021 was raised!  Great job to those who put it all together!!
If you haven't been following on Facebook or don't know…the auction for Handmade for Newtown is up and tomorrow night (Friday, January 18th) it ends!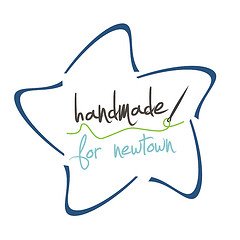 Here is some information from From The Heart Auctions on Facebook:
let's get the bidding started!!
HOW TO BID:
♥ Comment on photo of the item on which you wish to bid.
♥ Your comment MUST include your bid amount and paypal address.
♥ Please do not erase bids or bid on items you do not intend to purchase.
From The Heart Auctions is proud to be partnering up with one of our long time supporters imagine gnats and new partner Casa Crafty to bring some relief to the town heard round to the world, Newtown, Connecticut.
Along with the rest of the… nation, our hearts broke on December 14th when a crazed gunman opened fire at Sandy Hook Elementary School killing 20 first graders and 6 teachers. Like many others, we felt compelled to help in any way possible.
From The Heart Auctions has an honorable reputation in helping those in need. We are trusted by many boutiques and bidders promising and proving all funds raised by our auctions go directly to our beneficiaries. We are happy to be partnering with imagine gnats and Casa Crafty, hosting an auction where 100% of funds raised will go to Newtown Parent Connection.
Bidding for this auction will be live through 10 pm EST on January 18.
Please read the following blog for more details: Imagine Gnats
There is a great selection of items available, but we need everyone's help for this to be successful.  I've donated 4 items for the auction.