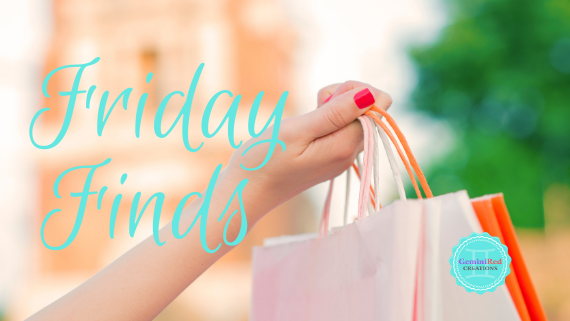 It's that time of the week again…I'm here to show you some of my favorite things as well as some deals I have stumbled upon.
Have you heard the exciting news? Wednesday, July 15th is Prime Day on Amazon. Sales that are even better than Black Friday is the word on the street. This is a great time to stock up on supplies for school and even order some gifts for the holiday season so you can spread out your shopping budget.
Don't forget to use eBates to earn cash back on your purchases!
---
Here are some great small businesses you can find on Etsy. They offer terrific items, and I have been a customer of each of them. I firmly believe in shopping via small businesses whenever possible!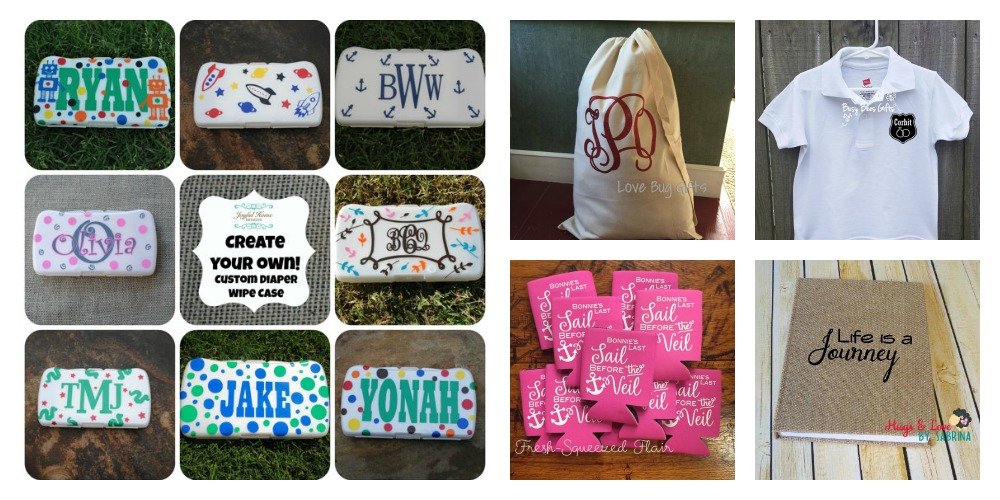 Busy Bees Gifts – Etsy | Facebook
Fresh-Squeezed Flair – Etsy | Facebook
Hugs & Love by Sabrina – Etsy | Facebook
Joyful Home Designs – Etsy | Facebook
Love Bug Gifts – Etsy | Facebook
---
By-the-way, here's a little plug for my own shop.  Are you aware that I sell designer brand fabric which I cut directly from the bolt?  And, I sell it at prices lower than most online fabric shops and local quilt shops!  My selection isn't as big as a quilt shop (yet), but one day I hope to have a shop of my own.  Until then you can shop right here on GeminiRed Creations website!
---
How about some super cute Thank You labels that you can use for packaging items to your customers or on treat bags at birthday parties?They are available for a limited time at Pick Your Plum. They fun Friday 9am ET – Sunday 9am ET and then Sunday 9am ET – Wednesday 9am ET you will find some adorable filigree bobby pins!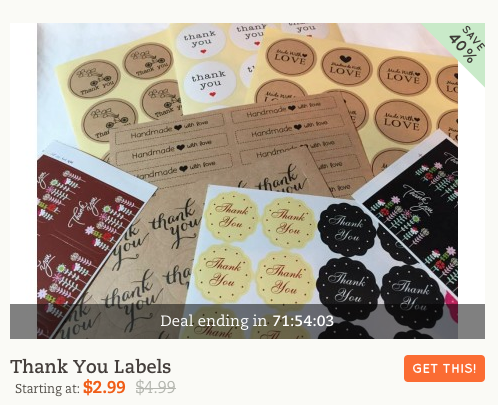 ---
My friend Heather L is currently selling Usborne books. It seems they are all the rage for kids.  Some kids are even asking for books to read instead of playing on a tablet or watching TV. They even offer fundraising if you are looking for a way to earn some money for your organization.  Heather will be doing a blog post in the near future to tell you all about it – so stay tuned!
---
Have you ever used Art.com to print and frame any of your photos? I was introduced them by a boss I had a few years ago when he gave me two of his amazing photos printed out and framed for a Christmas present. My mother and I were stalking his Facebook page recently because he has taken some terrific photos of the water behind his home in Florida. Mom fell in love with a few, so I asked him if he would mind sharing the files to allow me to have them created for her. Here is the before and after of one of the photos. If you are looking for a great gift for someone this year – find a favorite photo and frame it for them!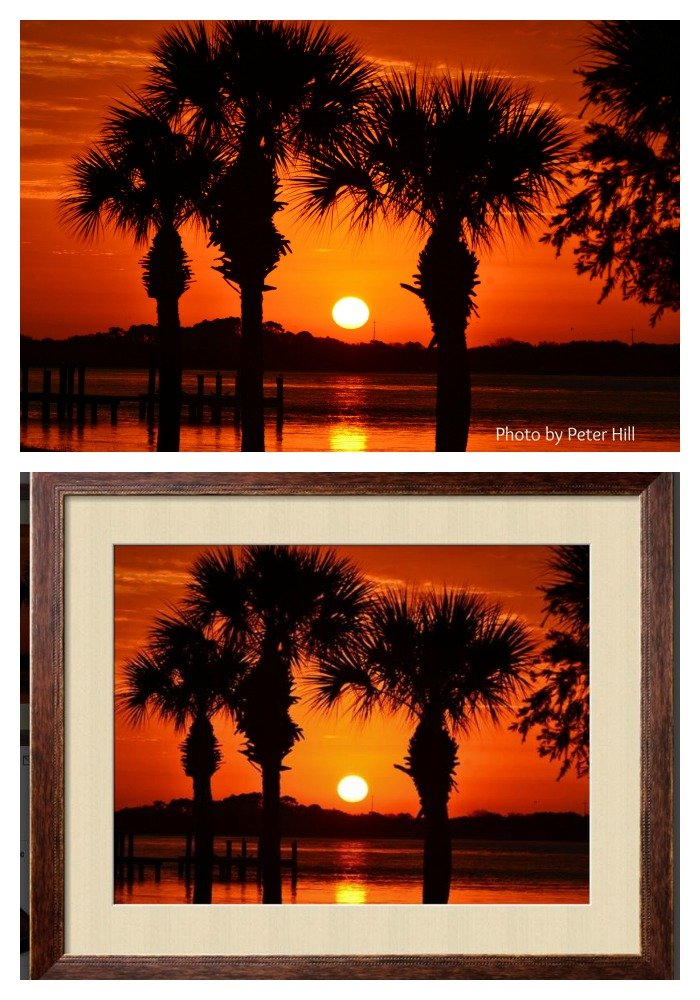 If you know of a great deal that is worth sharing…let me know!
This post contains affiliate links, and I may be compensated for any purchases made via that link. GeminiRed Creations 
disclosure policy
.