Thanks to Deanne of 2 Rustic Place for sharing this fun and easy Christmas wreath tutorial. Christmas time is her favorite time of year, and she's great at making wreaths, so why not have her show us something we can easily make at home. Here is a quick, easy tutorial to dress up your door for the Holidays.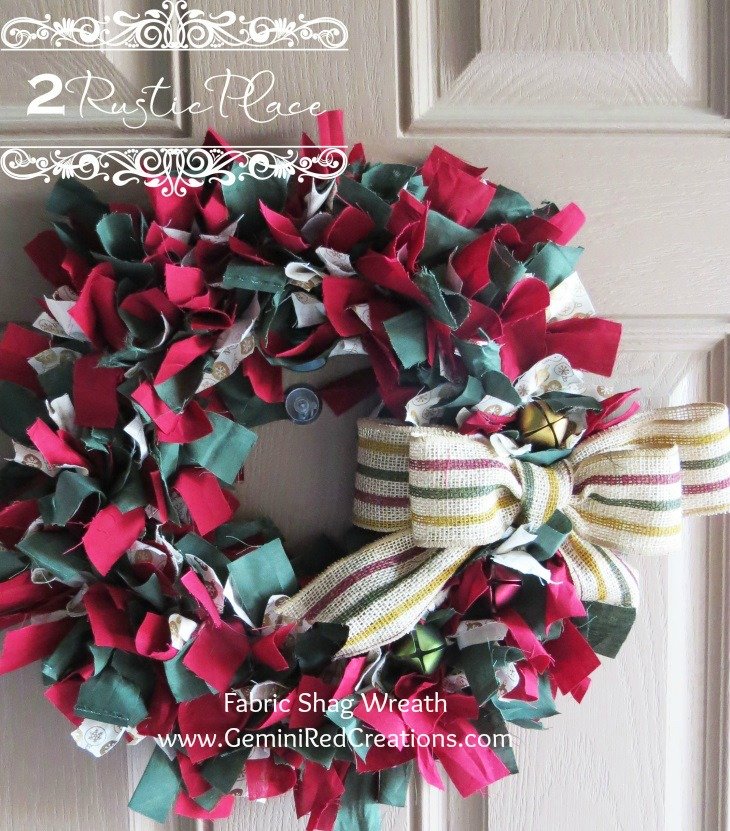 Supplies Needed:
16" Box Wire Wreath
Fabric- 1 yard total (I used 3 fabrics at ½ yard each, I had about ½ yard left over)
Ribbon for bow
Scissors
Ribbon for Bow
Christmas Bells (optional)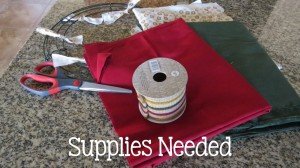 I chose three different kinds of fabric; you could use two or even one fabric style. I had ½ yard of each fabric but you will need about 1 yard total.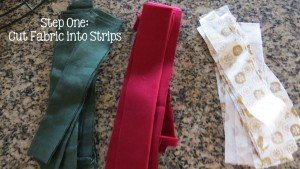 Step One: Cut your fabric into strips (mine were about 1 ½ inches by 6 inches) They do not need to be perfect, or all exactly the same.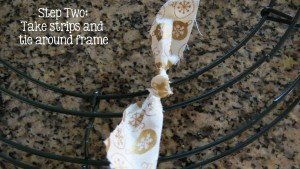 Step Two: Take your fabric strips and begin tying them around the box wreath. Pull the fabric tight, no need for a double knot, just a simple knot will work. I started on the bottom row and alternated fabrics, doing a section of the wreath at a time.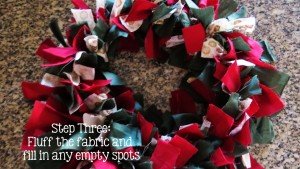 Step Three: Once you have tied the fabric, begin fluffing and filling in with more fabric where needed, making sure there are no bare spots.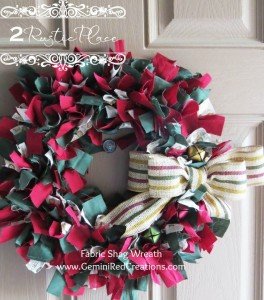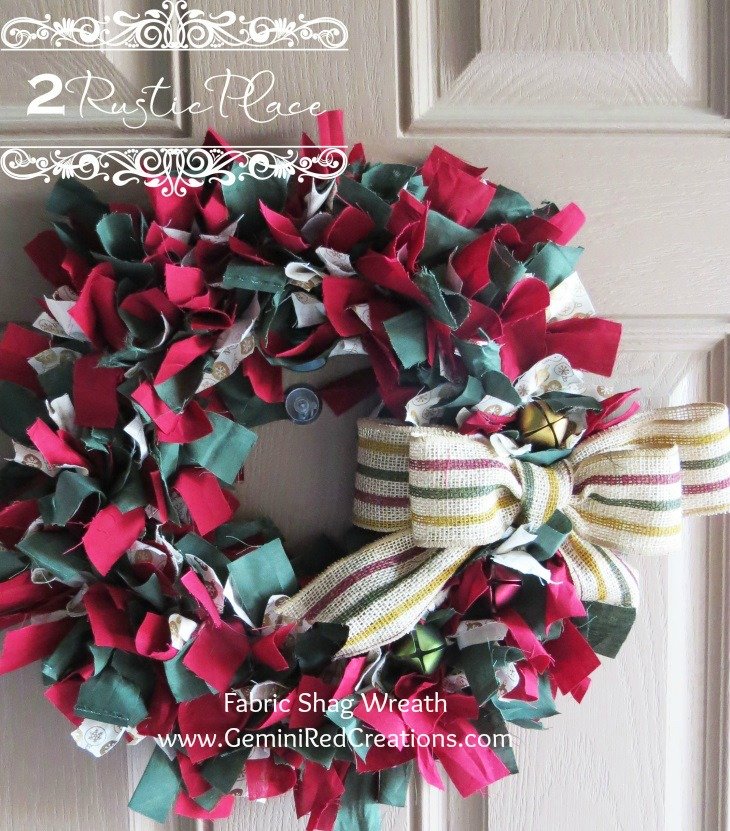 Add a Bow and some bells and Voila!
Did you see the previous wreath tutorials from Deanne? She shared one for Halloween and a fall burlap wreath.
Do you have an easy holiday wreath tutorial to share?