Well, it's down to the last few days of 2017 and time to start looking ahead. So, 2018…Here we Come! Like it or not, we are doing this.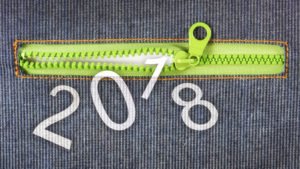 As the owner of two businesses, I always have to plan ahead. I have never been one to want to rush the holidays, but when you have a handmade business you must constantly think quite far in the future to stay ahead of the game. If I didn't start planning, making, promoting Christmas items until December, I'd be in big trouble and wouldn't have many sales at all. I still find it difficult, at times, to stay ahead of the holidays. There are so many of them to think about. And, not just the traditional holidays, but all the silly ones too.
Moving into the next year, I want to be a little more mindful about what's ahead of me and how I can plan ahead and also help others to do the same.
To get things started, let's talk about about the New Year, Valentine's Day, Groundhog Day, Super Bowl Sunday, 100 Days of School and Martin Luther King Day. These holidays/events will be here before we know it, and if you blink you might miss them.
Yes, New Year's Day is next week already so it's not like you can do a lot of promotion for items like baby bibs with Queen of 2018 (though this embroidery design from Embroidery Panda is super cute) on them.  You can, however, promote things for people heading to the gym to get a fresh, healthy start in 2018. Monogrammed gym bags, water bootle wraps, personalized headbands, and more, just to name a few.
If New Year's is a really big deal in your area, and you have customers that would buy whatever you are selling, I'd say you need to work on advertising NYE stuff at the beginning of December. You could mock up some items earlier in the year so it's not right in the middle of your big Christmas and/or Hanukkah rush, but I wouldn't go crazy. Make a few things so people will know what they look like finished, and post on your social media accounts to see what gets traction.
Let's walk through this handful of holidays, put together some ideas of things you can promote, and a timeline. I will try to be generic about the kinds of items, but if I've made something and sold it in my shop I will link to the item so you have an idea of what has worked for me.
This post contains affiliate links, and I may be compensated for any purchases made via that link. GeminiRed Creations disclosure policy.
Martin Luther King Day – Monday, January 15, 2018
You may think there isn't really much you can promote for MLK Day, but Martin Luther King, Jr did a lot for this country and he leaves a legacy like no other. There are a lot of beautiful embroidery designs of his iconic image or quotes like "I have a dream." A bookbag would be the perfect gift for someone who inspires, leads, and teaches diversity and equality and who stands for what Martine Luther King, Jr did. Our local town holds an annual MLK Day event and has a play that they put on at a small theatre. The bookbag would make a fantastic thank you gift for the director or those leading the charge of such an event.
If you can turn out shirts and tote bags fairly quickly and aren't overwhelmed with current orders, you could easily post about any items right after the New Year. Make sure you quote accurate lead times to potential customers so they know when they will receive the item, and keep your eye on the calendar if you need to ship.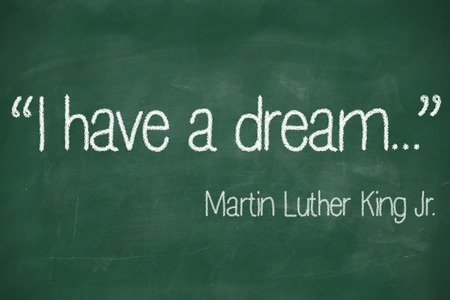 Groundhog Day – Friday, February 2, 2018
This might be another 'holiday' that you don't think you need to pay much attention to, but think of all the little kids going to school so excited to watch what the local groundhog has to say about spring headed our way! There are cute designs that can be used for t-shirts about spring and whether or not the little guy will see his shadow. Think outside the box, and think of ways you can make the most of these holidays that get kids excited. Parents love to make their kids happy – and an original, fun design on a t-shirt is a great way to have fun on Groundhog Day.
If you do offer shirts in your shop, HoopMama Designs has a super cute design that can be done in vinyl or embroidery and says '6 more weeks of Awesome' and would be great for a boy or a girl!
Just like MLK Day – you probably don't need a lot of lead time for this one. It won't be the biggest seller, but it can add a few dollars to your account and help you build your portfolio of work.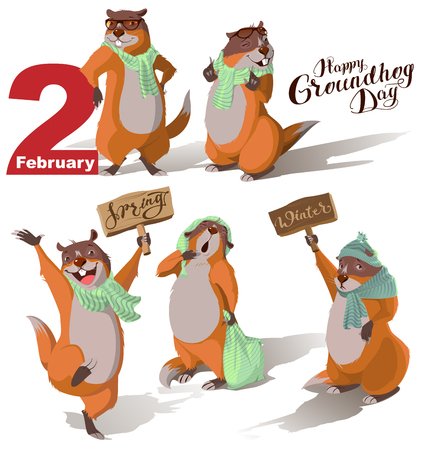 Super Bowl Sunday – Sunday, February 4, 2018
First, I should admit that as I sit here typing this I am going to have to go Google whether or not we know who is going to the Super Bowl yet. When is that determined? (I'm back…I looked it up and we don't know who will be there yet. But, Super Bowl LII will be in Minnesota so it will be cold. Personalized scarves and hats can be added to any list of ideas – and they will be cheaper than anything someone will buy at the game.)
Depending on what types of handmade items you sell in your shop, the ideas are endless for this holiday. A day of partying that revolves around food, football and (probably) beer leaves you with so many possibilities. A quick search on Google brings up so many things you might get overwhelmed. Think banners – paper, embroidered, vinyl and more. Cupcake toppers – again, you can use paper or embroidery. I've seen some cute ideas of felt cupcake toppers/banners that you can make into penants embroidered with Go Team, attach to a long wooden stick and decorate your cupcakes, cake or even your hor d'oeuvres. Come up with a party pack you can create and sell in your shop. You can even design invitations for your customers so they have a full theme for their party with everything handmade.
Etsy has a lot of great designs available in both embroidery and SVG format – the sky is the limit with regard to what you can offer. You are kind of at the mercy of when they decide who is going to the Super Bowl if you want to make it team specific, but for generic football related items you can find a ton of resources and designs. If you are shopping on Etsy be sure to use your ebates account and earn cash back! I have earned over $300.00 cash back by shopping online.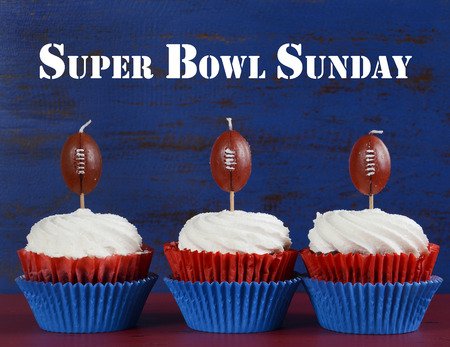 Valentine's Day – Wednesday, February 14, 2018
Valentine's Day will be here before you know it and all the lovebirds will be swooning over each other. I made a short list the other day of items I can add to my shop, as well as those items already in my shop, that would be great for Valentine's Day. Many of these items can be given to people of all ages.
Books marks
Tea towels
Pillows and/or pillow cases (Mr/Mrs and His/Hers are great options)
T-shirts
Mug rugs
Valentine's themed Tic Tac Toe game (my Tic Tac Toe game is generic, but I will be adding fun holiday and themed games soon)
Card holder – for kids to put their cards in at school
Toilet paper – people have loved the silly embroidered toilet paper rolls I sell
Dog bandana
Valentine's Day is a pretty popular holiday, and can be a big draw for customers if you have the right items. Be sure you are taking great photos, staging them well, and making people want to buy them. Your photos and posts need to be engaging and invite people in. Start promoting Valentine's Day the first week of January to get ahead of it. If you sold items last year, consider re-using some of your photos on social media if they garnered good engagement last time.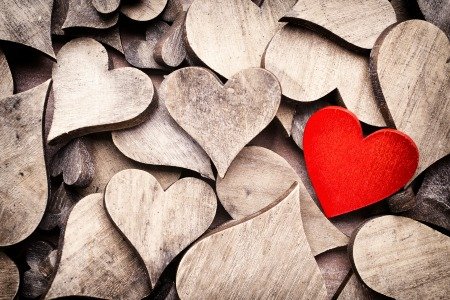 100th day of School – this will vary by school
There are a ton of embroidery and SVG files available to make t-shirts for your kids and the whole city if you wanted to. In fact, there are so many designs you could probably make an original shirt for each kid. If you know teachers, there are great designs for them too. Perhaps you may need to reward the teacher for putting up with your kid, but who am I to say that. Your kid is probably an angel, right? (BTW, if you aren't a frequent reader or shopper on my website you may not know that I wrote a funny book titled 'Just Say No…to Kids 50 Reasons not to Have Kids'. It's all in good fun, not mean spirited in any way.) HoopMama Designs has a cute design for teachers.
When you promote this may entirely rely on your school district. I'm in Georgia and the 100 days of school thing seems to be really big in the south. I don't recall it being a 'thing' when I lived in Connecticut, but maybe it is now. It seems like a good opportunity to engage kids and get them 're'excited about school (if that's possible).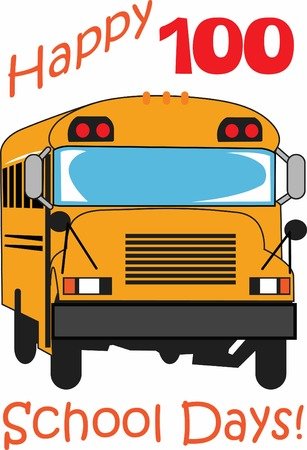 As a rule, for smaller holidays or special occasion days, four (4) weeks out should be the minimum for starting to promote items. For the larger holidays like Valentine's Day, Easter, and Christmas I would get busy at least 8 weeks out, and 12 might not hurt. Easter is April 1st this year and I'm already starting to get that posted on social media.
For other holidays, I like to follow a calendar from National Day Calendar. Their calendars list days like National Chocolate Chip Cookie Day, National Coffee Day, National Nurse's Day and much more. This calendar is a great way to help you build your business. Make shirts for family and friends to wear. Make embroidered key fobs for different occasions and give them out as gifts to help get your name and brand out there. Add a gift certificate for coffee to a coffee cup key fob and make it extra special. They make great gifts for your nail technician, hair stylist, babysitter and everyone in between. Small items are a great way to get people to see your work without a lot of added expense from you. When I launch a new item I will often do a sample sale. Or I may request my Facebook or Instagram followers to let me know if they have someone who fits a certain criteria, and will send them something free so I can test sew or embroider it, get great photos and then add it to my shop.
In the coming weeks I will be posting more information for upcoming holidays. If you have any ideas for holidays and items to sell, want to know about something in particular, or just have questions – post a comment below.
In my other business as Virtual Assistant I work with small businesses to help them grow. If you would like more information on a free consultation, visit my GeminiRed Virtual Services website and fill out the contact form. I'd be happy to see how I can help you.