Yeah…we have Sabrina here today from Hugs & Love by Sabrina giving us a tutorial on something that can be used for so many different things!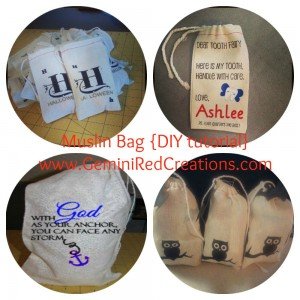 I have a confession, I am addicted to the small muslin bags. Yup, they are so useful; I use them for Halloween treat bags, Christmas gift bags, Tooth Fairy bags, etc. I always buy about 30 or so when Pick Your Plum has them as they are the best price I have found. Well, they don't come around very often so I thought I would try my hand at making on. Now this is post is more to encourage you to try an idea, rather it works out or not is ok, just give it a try. You might be amazed at what you can do.
Supplies:
Muslin (or any fabric you want)
Rotary Cutter
Ruler
Paper for notes
Step 1: Draw out the size you want. Then figure out seams and the fold for the string. I wanted to try 4"x 6". The fold will be 1" folded twice.
Step 2: Cut out your fabric. I cut out 2 pieces.
Step 3: Lay one piece down on a mat (if you have one) – right side down. Fold one end up ½", then fold again ½", this gives the channel for the string.  Iron to help it lay flat.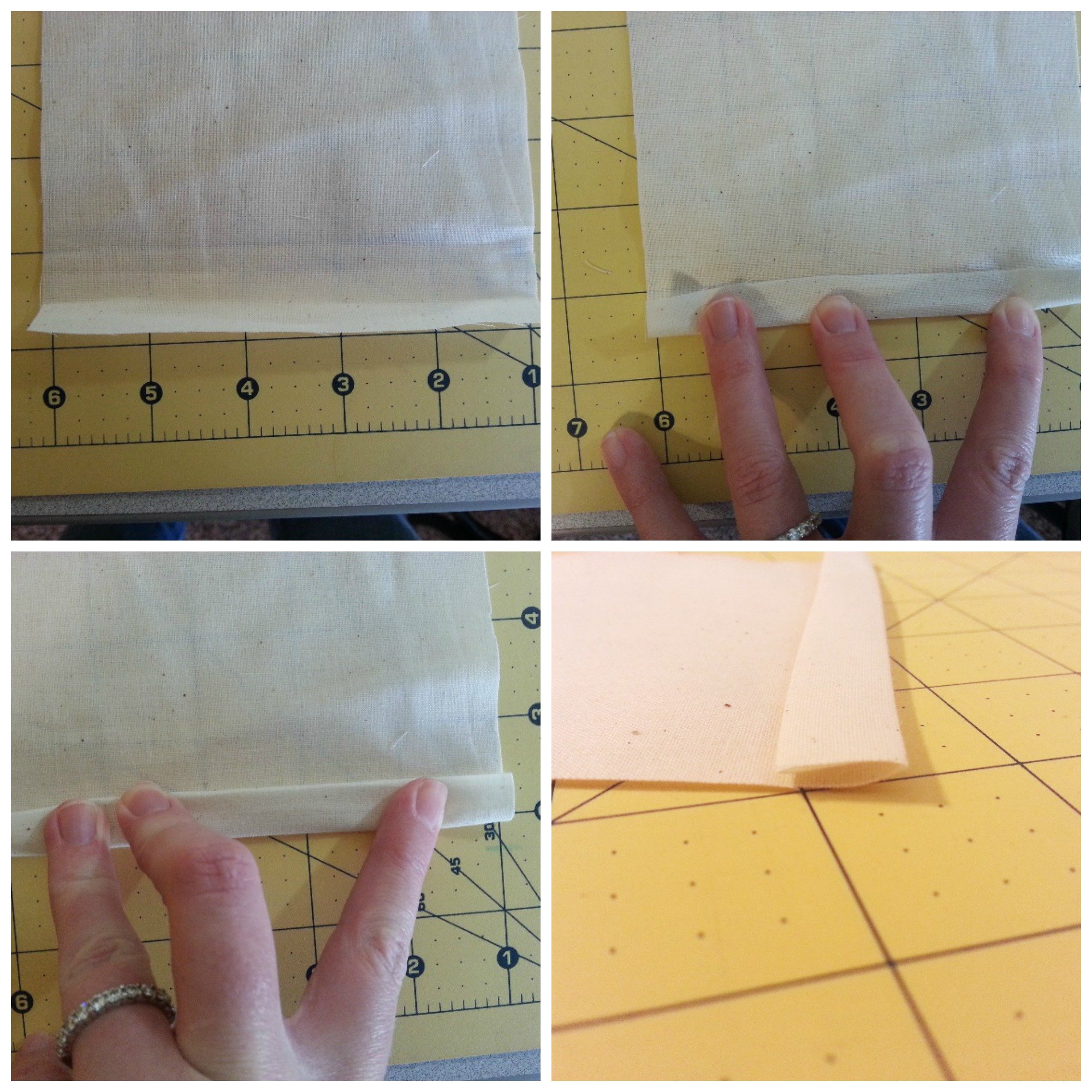 Step 4: Sew along the bottom of the fold.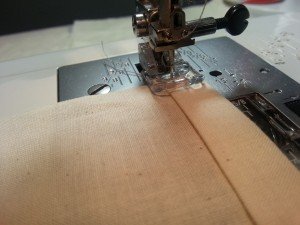 Step 5: Repeat steps 3 & 4 for the 2nd piece of fabric.
Step 6: Lay the two pieces, right sides together. Sew together, starting right under the channel, sew the 3 sides. Trim corners and flip right side out.
Step 7: To measure for the sting, I laid my bag on the twine and folded it over until I had enough to go around the bag and the extra I wanted.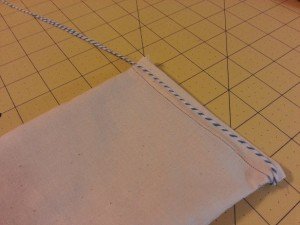 Step 8: Get a safety pin, fold the string around the loop twice, and weeded the pin and string through the channel.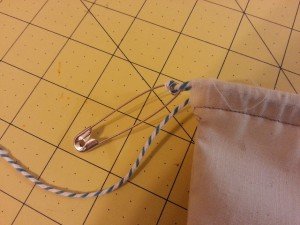 Step 9: I tied a knot in the string while the bag was open to keep the strings from sliding out.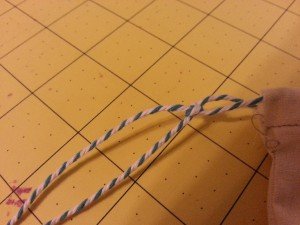 Step 10: Enjoy your new bag.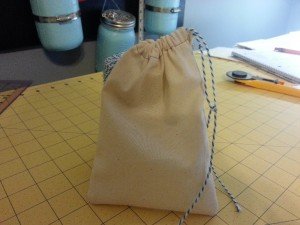 Here are some examples of what I have done with the bags from Pick Your Plum, now I can make any size I want so my gifts maybe all in bags. LOL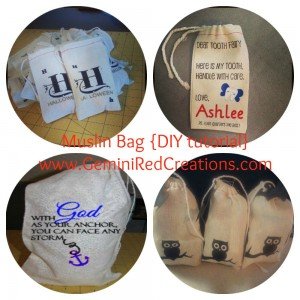 What would you do with these muslin bags if you made them?
This post contains affiliate links, and I may be compensated for any purchases made via that link. GeminiRed Creations 
disclosure policy
.