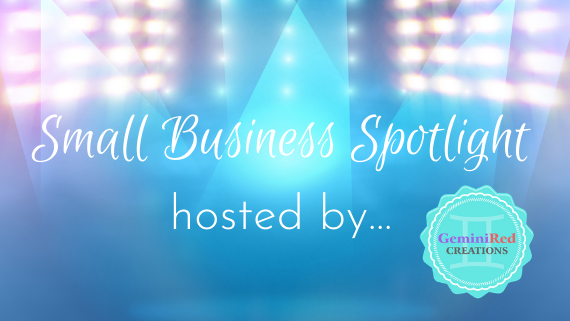 Today I'd like to tell you about my friend Sonya's business – Beautiful Ducklings!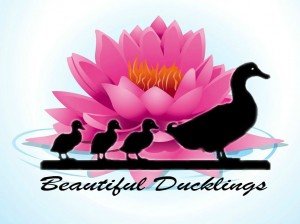 She's got some great things going on over there, including a hat design competition she entered and is currently a semifinalist!  Sonya joined a competition being run by Schachenmayr Yarn where each entrant had to design a fall/winter hat using some of their thicker yarns from the My Mountain Range line.  There were a total of 215 entries and Sonya's Mt. Katahdin hat, which is named after the tallest mountain in her state, was chosen to be one of 18 semifinalists!  There will be 5 grand prize winners and she would greatly appreciate our votes.  It's a close competition, and winning would mean a lot to Sonya's business and to her and her family!  Everyone can vote once per day (per IP address…so if you have multiple computers you can help her get ahead of the others).  You have until September 23rd at 11:59 pm PT to vote at http://woobox.com/jt3ju3/vote/for/1273031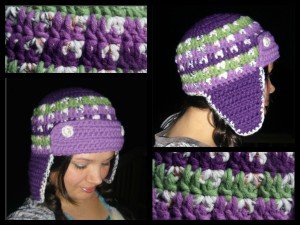 That isn't all I want you to know about Sonya and Beautiful Ducklings.  Here is the "interview" we did.  I want you to love her business as much as everyone else does!  I mean, check out the great testimonials she has received!
When did you start your business? November 2012
What inspires you? Life…my children, my husband, the trees, the rain…God! There is just so much beauty to draw inspiration from!
Does a special memory come to mind when you work with a certain item, color, print? Well, the 80's & 90's fashions are back which means their color schemes are back too and that really brings me back to my childhood! I made a skirt for my daughter recently that had bright pink trim and then a mix of bright pink, green, and yellow in the center..I added bright pink pockets. It definitely reminded me of something I would have worn as a little girl!
Are other people in your family artistic, crafty, etc? My youngest son/middle child is quite the artist/crafter and so is my younger sister. I wouldn't say I come from an overly artsy family though lol
Does anyone else in your family own a business? Or any family work with you? My younger sister has a business page for her artwork at Caution: Artist at Play
Do you have a motto or favorite quote (that you live by)? There are so many quotes out there that I think everyone should live by. Anything that reminds people to just be themselves, accept that there is no such thing as perfect, that mistakes are made, but the past is behind us and just to look forward to a brighter day. You can do whatever you set your mind to, you just have to work hard and believe in yourself! And oh my gosh, don't forget to laugh!
What is your business mission statement or tagline? Creating happiness one stitch at a time
If you wake up in the morning and don't have the desire to work on something you know you need to finish – what makes you forge ahead? My children! Hands down! I do have days where I am feeling burnt out and I have had sick days that I just don't get to take off because I know my family depends on me! My business is still very small, but every little bit helps!
What has been your favorite project? I have to say my Mt. Katahdin hat because it was for a contest and it actually made the semifinals, so I am very proud of that!
Facebook Page: www.facebook.com/BeautifulDucklings
Twitter: @beautifulducks
Blog: 3beautifulducklings.blogspot.com
Ravelry: http://www.ravelry.com/stores/beautiful-ducklings
Craftsy: www.craftsy.com/user/1053986/pattern-store 
Do you have any testimonials from customers you'd like to share? 
Chelsea writes: I received my package today! Thank you so much it is so beautiful!!!!!!
Meg writes: Hi, I received my order yesterday and I am just thrilled with it all!! My kids were so excited with everything…they already picked out their favorite prizes for the party, haha. My sons love the ninja plushie and my daughter loves all the girl stuff!! She adores the Hello Kitty purses and plushie and the beautiful cherry blossom headbands, which I was excited to see can fit a wide range of ages- even me, haha. And we all had a blast looking at the busy books…soo well-done and creative!! We played Dobutsu Shogi (soo much fun!!) and we practiced with the soroban (love it!!)…and my daughter enjoyed playing with the foods, making the ice cream cone and the sushi roll. And then of course there was the shape matching, Japanese-themed tic tac toe, and koi matching…seriously the most awesome busy books EVER!! Everything was so thoughtful and creative…down to the sushi roll complete with wasabi, pickled ginger, and dish of soy sauce! I am just so impressed with everything!! All of it is sure to be a huge hit at the party next month. Thank you so much for everything!!
Kelly writes: OMG I love them!
Brittany writes: She loves it so much! Thank you!
Jennifer writes: He loves it! He won't put it down!
Jodie writes: It is so cute! Thank you!