Do you have a bed skirt laying around and have no idea what to do with it? And a window that needs a pick-me-up? How about making that bed skirt into a valance with this easy tutorial from Sabrina at Hugs & Love by Sabrina? This is a great up-cycling project!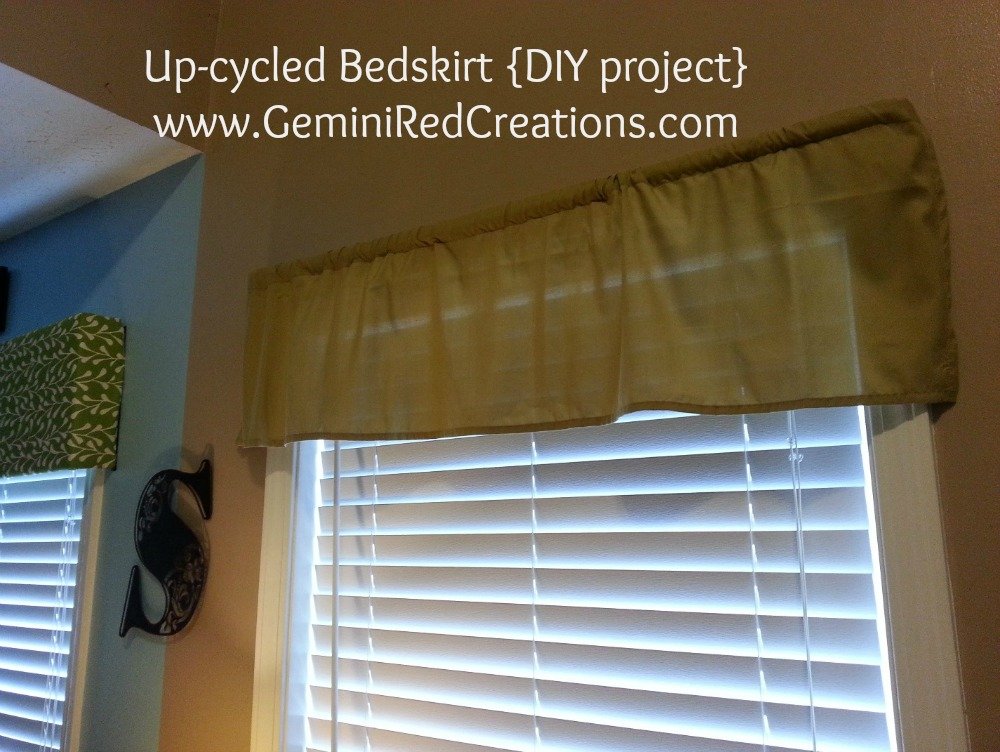 Supplies:
Bed skirt of your choice
Ruler
Rotary Cutter
Measuring tape
Notebook
Step 1: Write down the size of your window, and be sure to include sides. Also measure the size of your curtain rod so you can get the "tunnel" the right size. And note how long you want your valance to be, adding for the fold for the curtain rod. You want to give at least ½" for folds.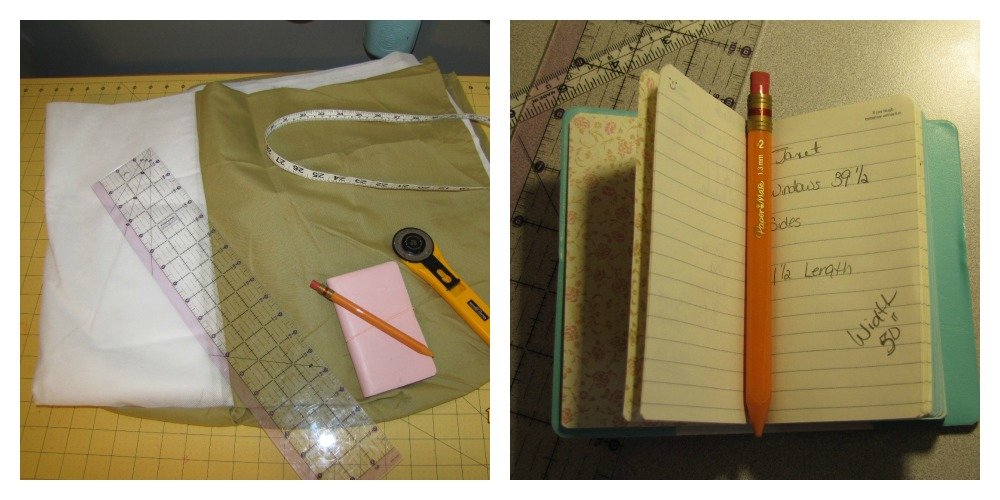 Step 2: Lay your bed skirt flat on the floor (the corners won't be too flat but do your best). Starting from the one end hem, measure the width needed; I needed 50". Mark the spot. Mark the length desire. Mine was just where the fabric met the white of the bed skirt.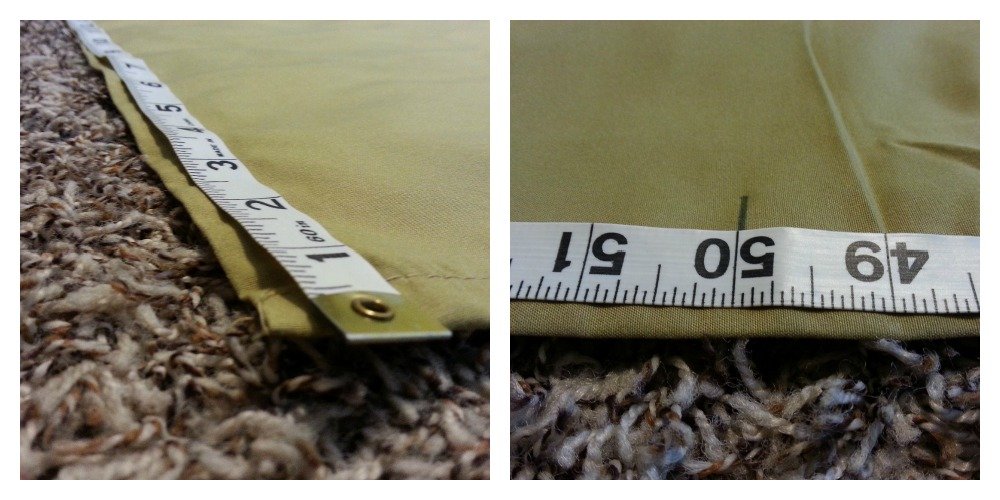 Step 3: Cut the bed skirt at the mark for the width, then at the length. I was lucky in that the length desired was just where the bed skirt fabric meet the white middle of all bed skirts, so I cut down the seam.
Step 4: Finish the other side hem. Again, do a ¼" fold, then fold again ¼". Sew the hem close the bottom fold.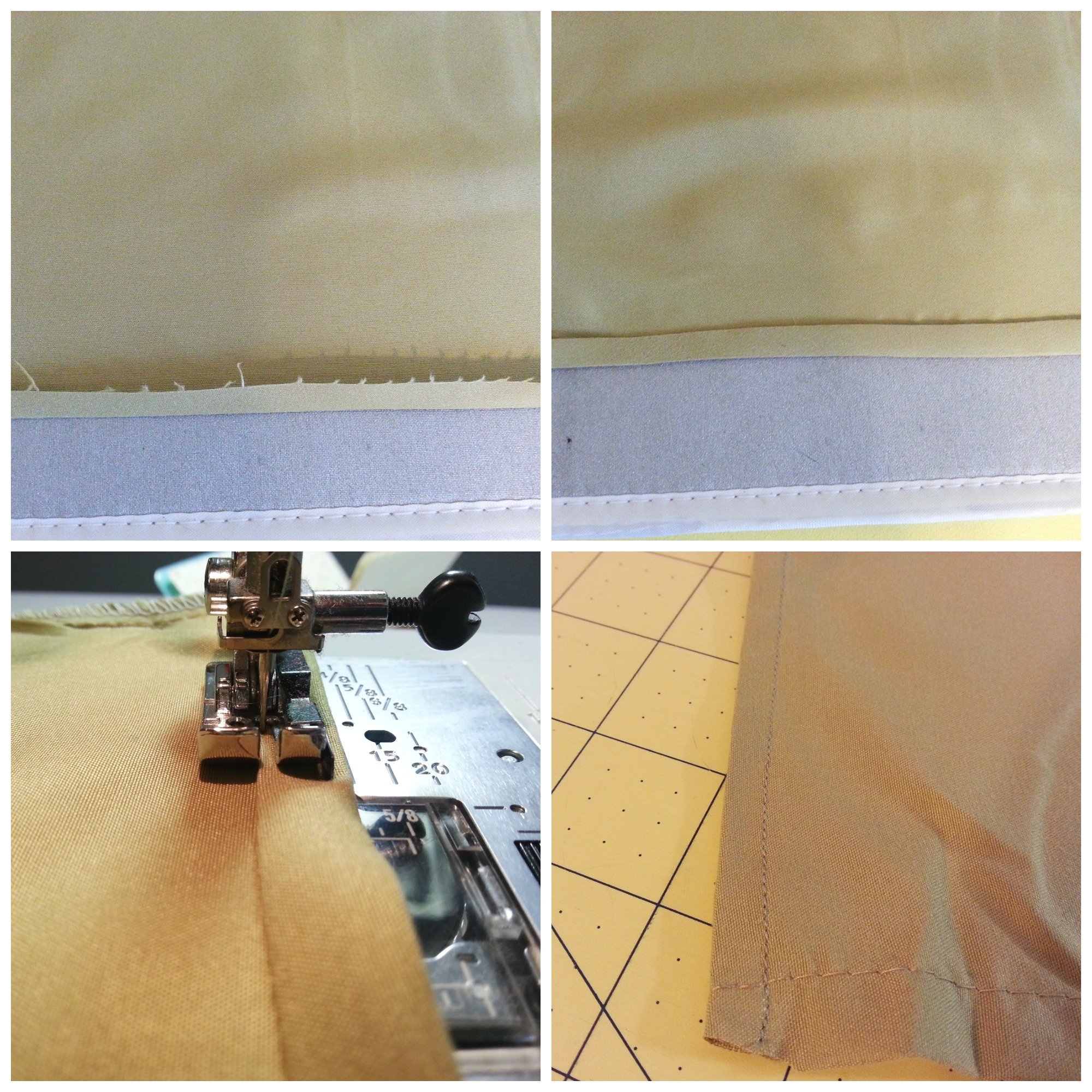 Step 5: Create the tunnel for the curtain rod. Mark on your fabric how far down it needs to go. Then fold ¼", iron in place, then fold again to the mark, iron in place.

Step 6: Sew the tunnel, stay about ¼" from the bottom fold of the tunnel.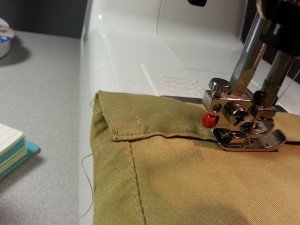 Step 7: Hang your new valance.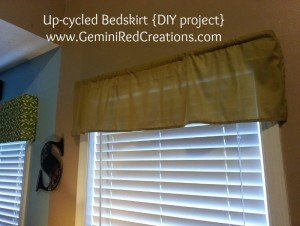 This is a great way to cover a window that needs a little dressing up and put a wayward bed skirt to good use!
What do you do with the bed skirts that come with your quilts and comforters?  Have you ever thought of making it into a valance?