NOTE: Giveaway has ended.
I love puzzles, and can remember doing them as a young child, though I don't remember how it all started. I don't necessarily have vivid memories of anyone in my family doing them. I love putting the pieces together with jigsaw puzzles! In a life full of busy schedules and hectic lives doing puzzles can be relaxing.
Though I haven't done very many physical puzzles in the last few years, I do them on my iPad via an app all the time. Not long after my stepfather passed away my mother bought a bunch of puzzles and did quite a few so the love of physical puzzles was revived! I don't know about you, but I have an "order" to putting my puzzles together.
First, you have to dump it all out on a nice big table (or 2 tables if you have a big puzzle).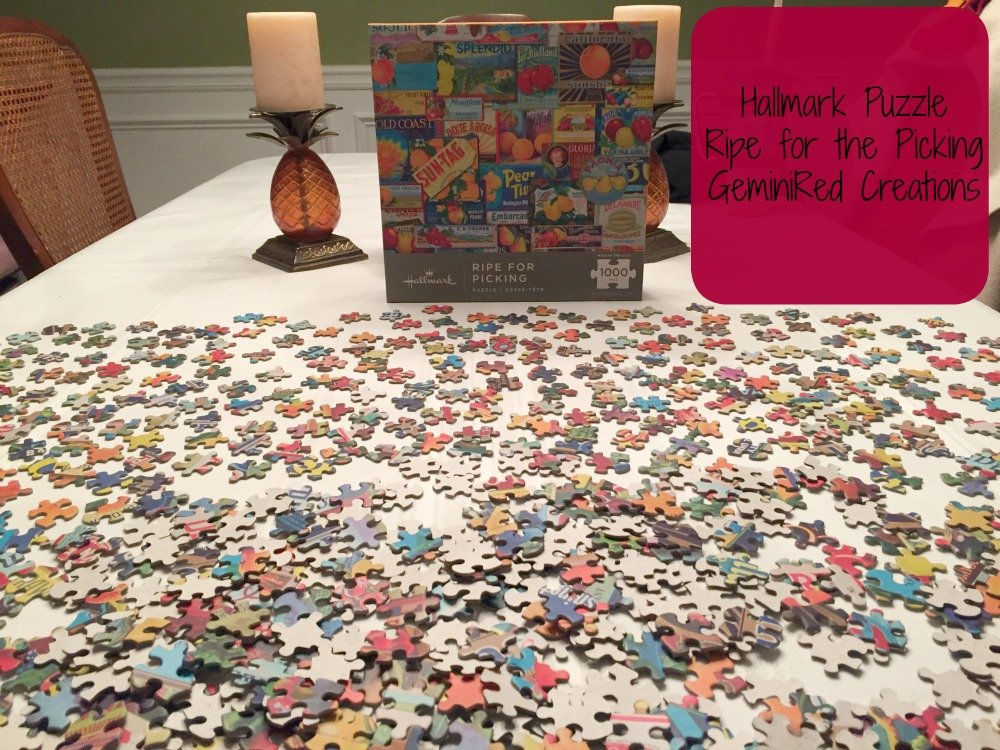 Second, you find all your outer pieces.
Third, you start finding inside pieces that can go together. Yeah…mom is working on this puzzle (and I've snuck in a few "connections" here and there, but we have a long way to go! I will be sure to share a picture on Instagram when it's all done!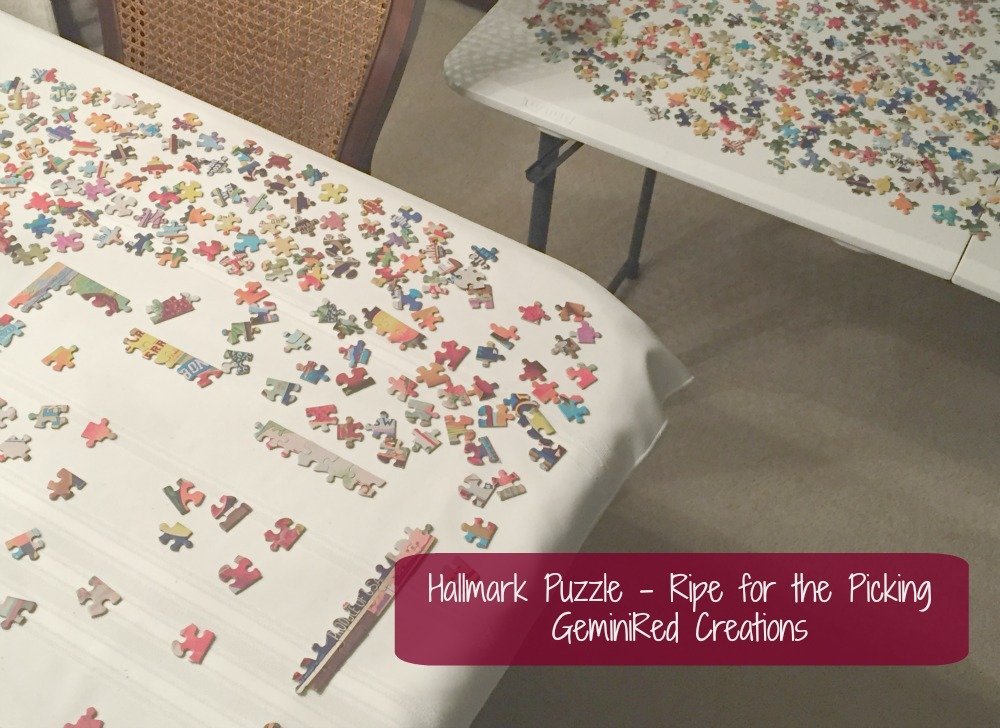 In honor of National Puzzle Day today – January 29th, Hallmark has sent me a beautiful puzzle – Ripe for the Picking to try out from their new collection of adult puzzles (not "adult" adult, but you know…not large pieces or low piece count for kids).  Of course, given the name National Puzzle Day I took to Google to find out the origin, and it seems there is no real evidence to suggest that this is truly a "National"  day, which requires an act of congress. But, hey, we can still partake and have some fun putting together a puzzle to celebrate the (not so) National day!
Hallmark's new puzzle collection ranges from Tropical Wonders to Pedal to the Metal to New England Afternoon and beyond!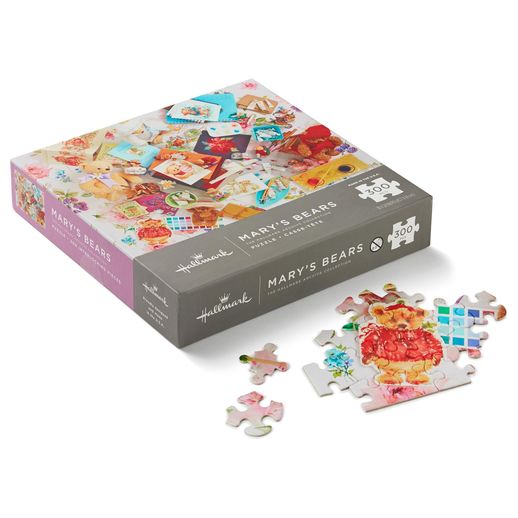 Giveaway – January 29th – February 6th!
How would you like to win one? In partnership with Hallmark I am doing a giveaway and one of my readers will win a puzzle!  Hallmark will ship the lucky winner one random puzzle from their collection.  
Winner will be announced on February 7th.  You will have 24 hours to respond.