Hello to all my fellow high heel wearing girls out there! You know who you are – the girls who like to wear super cute shoes at the expense of comfort! Well, thanks to BzzAgent I recently was sent a free pair of the new Dr. Scholl's DreamWalk High Heel Insoles that you have probably seen Heidi Klum advertising on TV.
I also love high heels. I mean…at 5′ 1 1/2″ of course I love them. But, even my highest heels don't put me over 5′ 6″. I love to wear them to work but every time I do I end up walking all over our 5 floor building and my feet are killing me by the end of the day. These new insoles make a HUGE difference and I think you will love them too.
The only negatives for me are that you have to stick them to the inside of your shoes. I like something you can switch to other shoes easily. And, if you don't get them in there just right the soft comfy gel pack will not fit right under your arch and will be the exact opposite of comfortable. If you can get them in just right and don't mind sticking them to the inside of your shoes you have a winner!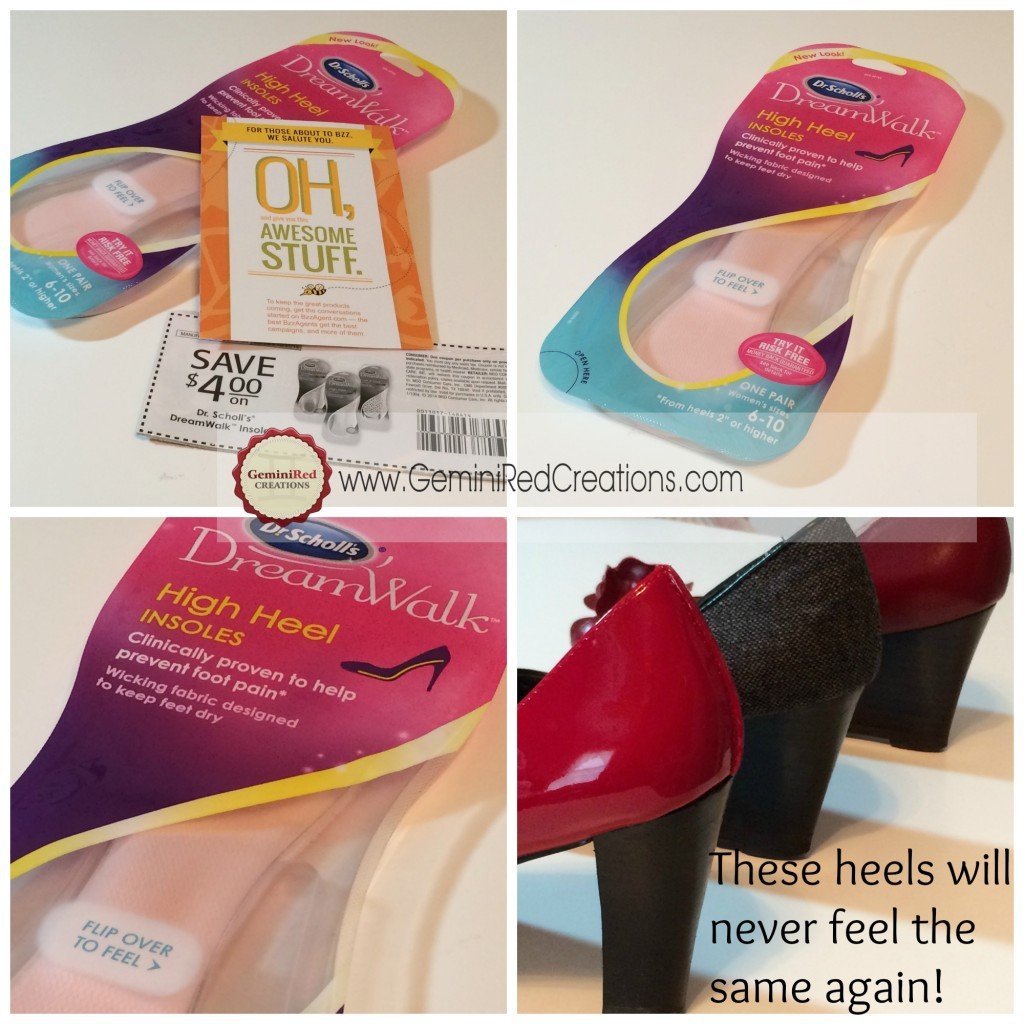 By-the-way, I have a few coupons to share. So if you are super serious about your high heels and want to try them out. Let me know and I will send you one. First come first serve.
Have you tried any Dr. Scholl's products? Which ones are your favorites?

As a BzzAgent I received a free pair of Dr. Scholl's DreamWalk High Heel Insoles to try and review. Full Disclosure policy.