I've been very blessed throughout my life and there are so many great times I've had in my life. So it's hard to think of just one time in the past that I would visit (or revisit as it may be).
I have awesome parents who sent me to Paris as my high school graduation gift. I did the inaugural marathon in Negril, Jamaica. I did a 1/2 marathon in Athens, Greece that ended in the Colosseum. I followed my dream of business ownership. I was able to travel back and forth to see my Buppy and Grammy before they each passed away. I've won a cruise that I took from Puerto Rico to the U.S. Virgin Islands and back. I mean, how lucky can a girl be?
This is me with the famous Jeff Galloway after my marathon in Greece!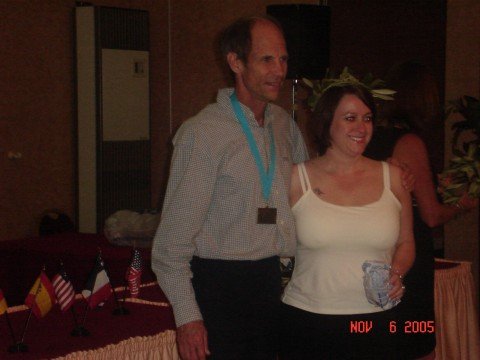 I would do my trips to Paris and Greece over and over again if given the chance.
So, how would you answer this question…
If you could, what is one time in the PAST that you would visit & why?

I'm joining Crossroads Media Hub and some blogging friends of mine in the 30 Days of Writing Prompts – June 2014.  I am not promising a post every single day, but you never know.  There are some fun prompts on the list.  Want to join the fun?  Why don't you!?  It's the perfect way to get back into writing if you've been stuck for ideas, fun to read what others write about the same subject…and, well, just fun in general!